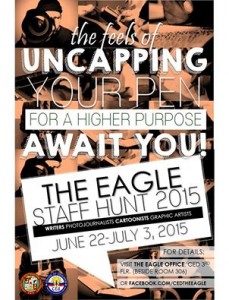 THE EAGLE STAFF HUNT 2015 will officially commence on June 22, 2015! Aspiring future comrades may:
A. Visit the Eagle office, CEd 3rd Floor (Beside Room 306)
B. Contact 09335063580/09282665523/09427394456
C. Or apply online via online registration form which will be available soon!
Stay subscribed for further details. God bless and be well!
THE EAGLE 2015