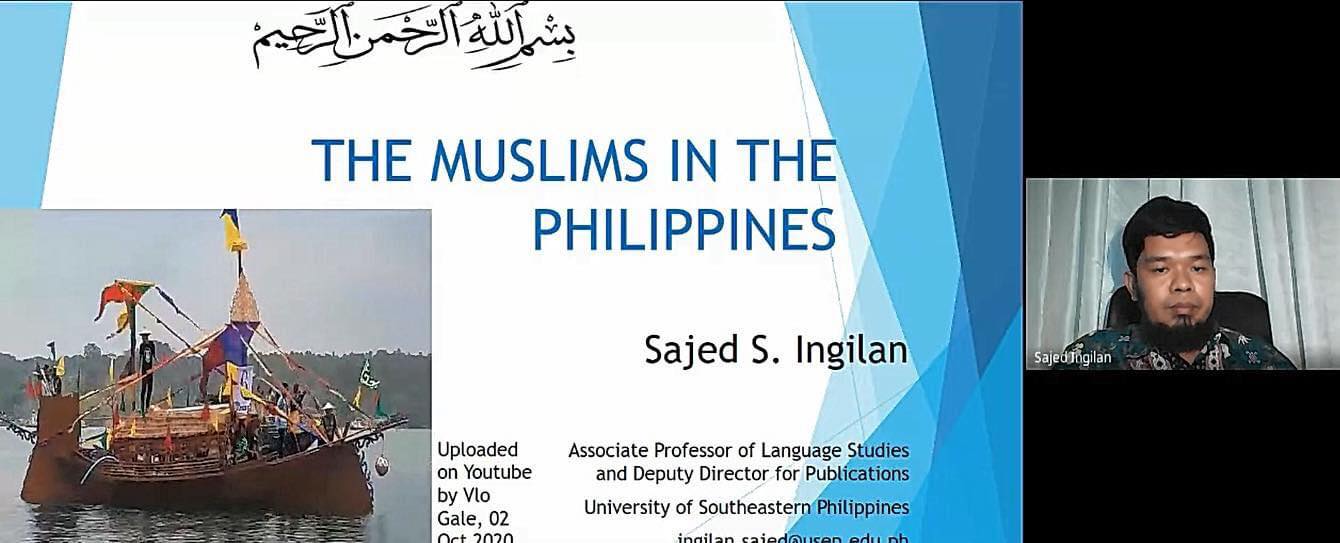 Angelo Lenard Yu, CAS Faculty/Contributor
Associate Professor Sajed S. Ingilan of the Language and Literature Department delivers series of lectures at the Filipino Studies Program of the Division of Humanities, the University of Hawai'i at Hilo last February 22-26, 2021. His topic is all about "Islam and Mindanao in the Contemporary Society of the Philippines".
The said program aims to provide learning opportunities for students interested in understanding the multifaceted nature of the Philippines and Filipinos, including the country's language, culture, history, literature, politics, economics, and natural resources.
The participants of this event are students taking the course FIL 430 Contemporary Society and Culture in Film. They are composed of heritage learners, various ethnicities, and nationalities.
Last October 29, 2020, he gave a lecture on "The Muslims in the Philippines" to the students of the Filipino Studies Program.
https://www.facebook.com/USeP-College-of-Arts-and-Sciences