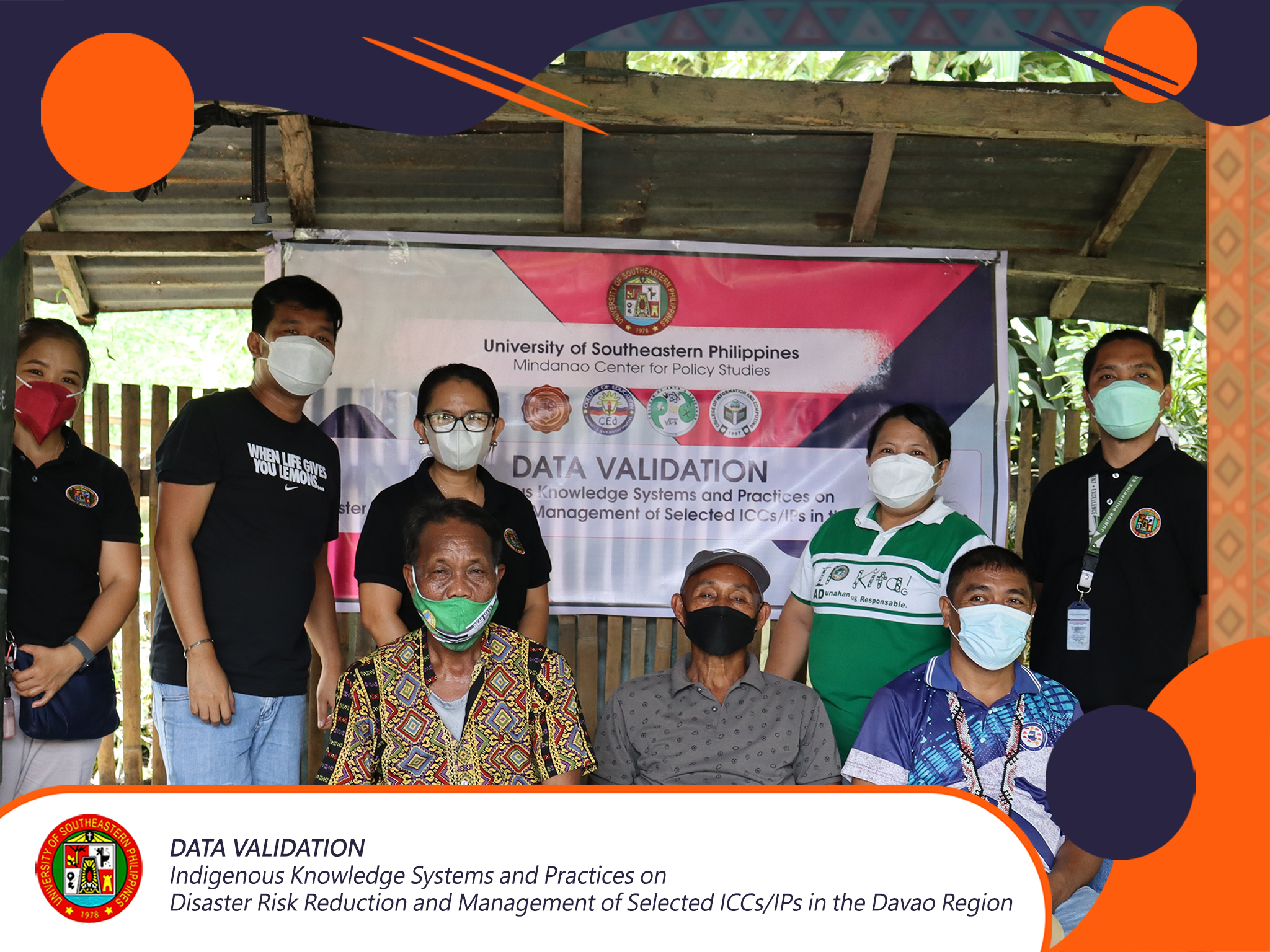 The USeP Indigenous Knowledge Systems and Practices (IKSP) Project Team, under the USeP Mindanao Center for Policy Studies (USeP MCPS), conducted their Data Validation for their research on the IKSP on Disaster Risk Reduction Management (DRRM) of the Mansaka ICC/IP of Tagum City on July 5, 2022, at Barangay Pandapan, Tagum City. The project is a partnership between the University of Southeastern Philippines (USeP) and eight ICCs/IPs in Region XI.

The study leader for Mansaka ICC/IP, Ms. Lilibeth Cenojas of the College of Education (CEd) facilitated the validation activity together with NCIP Representative for Davao del Norte, Ms. Lyn A. Balanza. The activity aimed to ensure the accuracy of data gathered during the focus group discussion on February 23, 2022 by presenting it to respected culture bearers of the said ICC/IP group headed by Datu Pyagmatikadong Aguido Sucnaan, Sr. for confirmation and approval.

Also in attendance was research project leader Sajed Ingilan of the College of Arts and Sciences (CAS) who expressed his gratitude to the culture bearers of Mansaka for giving time for the said activity. Ms. Joy Risonar of CAS gave a brief orientation on the validation process as part of the ethical protocol of the study which is focused on the IKSP of Mansaka on disaster preparedness. Project Team members, Mr. Francis N. Reginio of CAS and Ms. Ingrid Gallogo of USeP MCPS documented the validation activity.