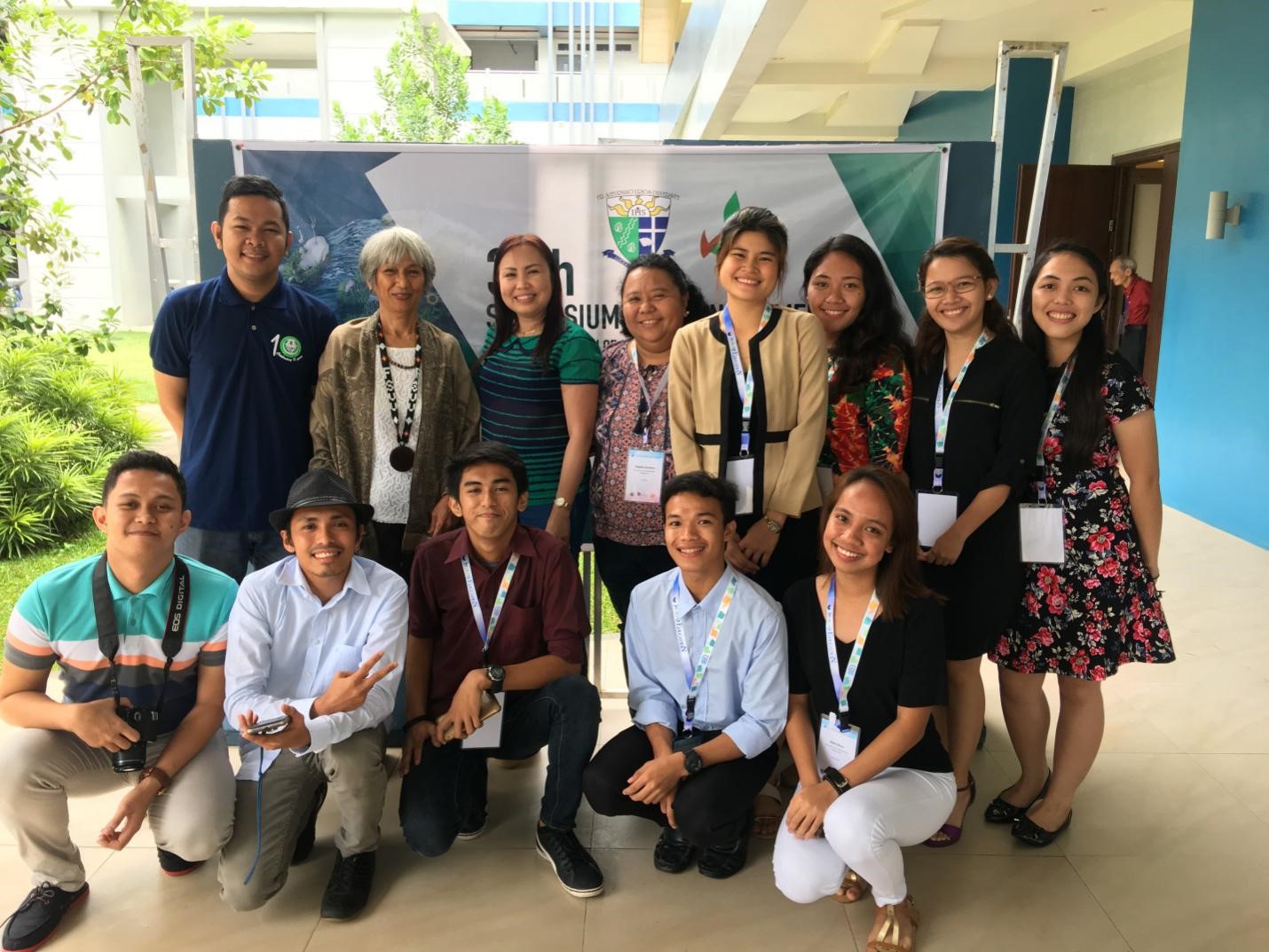 Yves Paul M. Montero, Natural Sciences Faculty/ Contributor
Biology students and faculty of the University of Southeastern Philippines (USep) participated in the 36th Symposium and Annual Meeting of the Association of Systematic Biologists of the Philippines, which was held in Father Saturnino Urios University, Butuan City on May 30 to June 1, 2018.
Academics, scientists, researchers and students from the Philippines, Japan, Thailand, and the USA shared their knowledge and experiences on taxonomy and systematics through plenary talks, parallel lectures, poster presentations, and forums.
The keynote speaker at the opening of the event was Dr. Jurgenne H. Primavera, a chief mangrove scientific advisor for the Zoological Society of London and Academician of the National Academy of Science and Technology (NTSA). She talked about the Agusan Marsh being a paradise for systematists and biologists, also she discussed the threats to its ecological integrity and stressed the urgent need to enforce the protection of this sanctuary. She then went on inspiring the young scientists by highlighting their significant roles in the conservation of the environment and the need to take actions and initiatives—otherwise, according to her, the Philippine flora and fauna and their habitats will be gone even before they can be observed and appreciated by future generations of Filipinos.
After the opening ceremony, three parallel sessions were held at Function Hall and Board Room. A total of 37 papers from local and international institutions were presented during the symposium, divided among four categories, namely: Taxonomy and Diversity in Philippine Forest for Botany and Zoology; Freshwater and Marine Ecosystems.
Dr. Majella G. Bautista, a faculty of the Natural Sciences Department in USeP-Obrero, presented her research entitled "Species Richness and Assessment of Selaginellaceae in the Philippines." She identified forty-two species of Selaginella from actual field collection and examination of herbarium vouchers at CMUH of Central Mindanao University, CAHUP at UPLB and PNH-Manila. According to her, fourteen of these species are endemic in the Philippines, while four are possible new species.
Mr. Tristan Luap Senarillos and Stephanie Grace Ang, advisees of Dr. Ana P. Ocenar and Dr. Marnie Grace I. Sonico, respectively, presented their theses during the parallel sessions. Mr. Senarillos talked about his research on "Macro-infauna in the Pitcher Traps of Nepenthes peltata in Mt. Hamiguitan Range Wildlife Sanctuary." While Ms. Ang shared the results of her research entitled "Anuran Assessment: Their Diversity along Different Habitat Types in Mt. Talomo, Davao City."
Among the 36 poster presentations, six participants were fourth-year BS Biology students of USeP who showcased the result of their undergraduate thesis in this event. Ms. Stela Dizon made an inventory of orchids in Mt. Hamiguitan, Shayne Pauline Espina identified the weeds in a conventional rice farm in Marihatag, Earl Sunday Perez measured the diversity of dragonflies in urban Davao, Carla Thalia Querubin identified the flying insects in an organic rice farm in M'lang, while Novie Ann Guisehan and Abegail Rivas measured the diversity of bivalves in selected supermarkets of Davao del Norte and Davao City.
This active participation of the students and faculty were made possible by the generosity of the University of Southeastern Philippines through the Office of Student Affairs and Services (OSAS), and Office of the Vice President for Research, Extension, and Development (OPVRDE) for the financial support.